ALL CPAs is holding our 2019 Year-End Networking Seminar on Wednesday, December 4, 2019 at the Needham Sheraton (7:30-10:00 am). It's our biggest event of the year and one you should not miss. Here are 5 reasons why you should register now and reserve your complimentary spot for the seminar:
1. Networking

– Enjoy networking with over 200 local business professionals including your favorite ALL CPAs advisors, local bankers, lawyers, financial professionals and business owners; all while enjoying a complimentary breakfast during the first hour of the program.
2. 2020 Economic Forecast

– Wondering if the 2020s will be the roaring 20s for the markets or are we heading for a downturn? Jeff Mortimer, Director of Investment Strategy, BNY Mellon Wealth Management, will be giving a 2020 Economic Forecast on what we can expect and will be answering your questions. Jeff has received rave reviews at past seminars, and we are excited for him to present again.
3. Estate Planning

– Having a solid estate planning strategy can give you tremendous peace of mind when planning for the future.  Jaclyn S. O'Leary, Counsel, Day Pitney LLP will be presenting an overview of Estate Planning strategies in MA that you can consider incorporating into your own plan.
4.  Learn How to Increase your Productivity & Eliminate Distractions

– We live in a world of second screening, constant emails, and multitasking that leaves people floundering to complete their most important tasks of the day. Heidi Alexander, Deputy Director, Lawyers Concerned for Lawyers (LCL), will teach best practices to eliminate distractions and increase productivity in the workplace (*Editor's Note: Heidi's presentation helped me cure my constant email checking. I now batch my emails twice a day and have much more time to focus on important tasks).
5. 2019-2020 Tax Update – As we approach the year-end, and the second tax filing under the Tax Cuts & Jobs Act (TCJA), careful tax planning remains critical. In this brief tax update, Joe O'Malley, CPA, MST, Manager, ALL CPAs, will explain current tax planning opportunities and pitfalls for both individuals & businesses.
Bonus #6: Win Loge Level

Bruins

&

Celtics Tickets

– Want to be close enough to hear the smack off Tuukka's pads or see the smile on Jason Tatum's face as he drives to the basket? We will be raffling off a pair of loge level Bruins & Celtics at the Year-End Seminar to two lucky winners. All you need to do to enter is attend the 2019 Year-End Networking seminar on December 4 at the Needham Sheraton.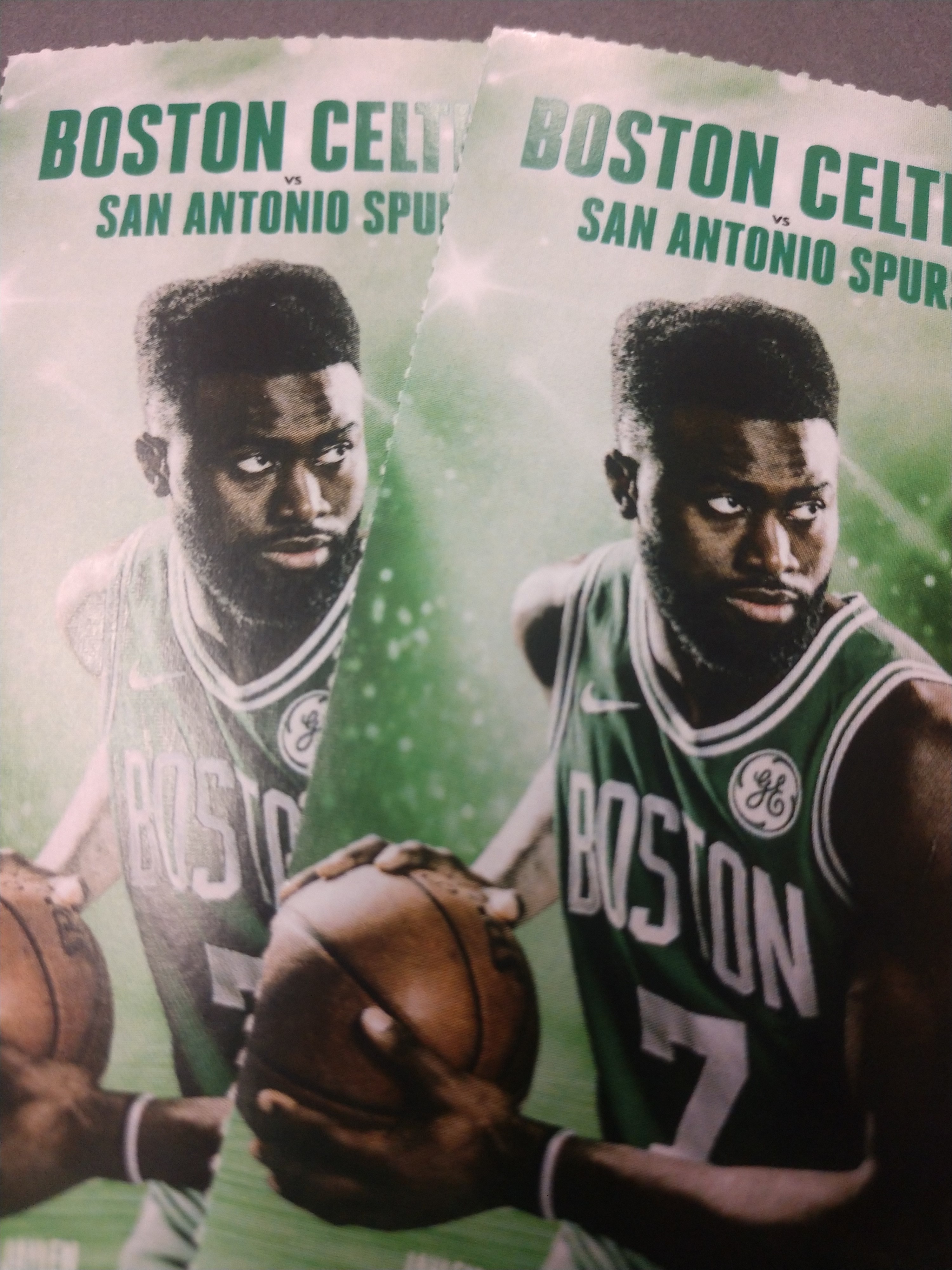 ---
Event Details:
Wednesday, December 4th, 2019
Venue: Needham Sheraton 100 Cabot St, Needham, MA 02494
*New Location this year!
7:30am-8:30am:  Check-In, Breakfast & Networking
8:30am-10:00am: Program
Continental Breakfast served
Opportunities for networking with peers over breakfast and first hour of event
Up to 2 CPE credits available
Win Celtics & Bruins tickets in raffle
Location:
Needham Sheraton
100 Cabot St, Needham, MA 02494
Early registration recommended!
Contact Chris O'Day with any questions.